Me and my wife got the gardening bug last year and have been trying to grow as many of our vegetables as possible. We both enjoy asparagus, so I decided to try starting some this year. We started off with a 6′ x 2′ bed that was roughly 18″ deep. I filled the bottom 8″ of the bed with rotted wood, and then covered that with leaves and compost. Next I added 2″ of soil and placed my Jersey Knight asparagus crows on top of the soil spaced roughly 8″ – 12″ apart. I covered them with 4″ of compost, added some azomite and them watered the bed really well.
This past week while I was looking over the garden I noticed my first spears popping through: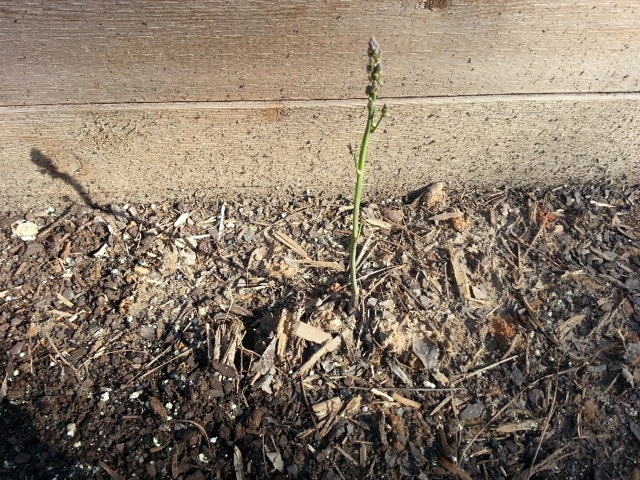 Boy this is awesome! We won't be able to harvest any asparagus for a few years but it appears we are on the right path. Yippie!