I've become a bit of a blueberry nut. Over the past few years I've planted 11 bushes and I'm planning to add 4 jelly bean brazelberries to one of our ornamental flower beds this spring. Most people thing of tasty when they hear about blueberries but their landscape value is just as awesome. Our fruit trees have shed their leaves and gone dormant but that's not the case with our blueberries. They are putting on brilliant red and orange foliage which gives a nice pop to the orchard: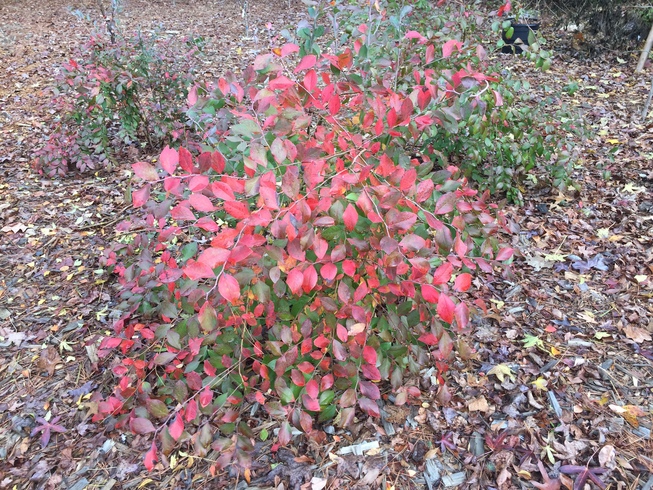 Our blueberry bushes have been disease and pest free, produce great fruit (we got 5 - 6 gallons last year) and the honey bees adore them when they flower in spring. Here are the varieties I'm growing:
Ochlockonee Powder blue Premier Sunshine Blue
Other than giving them high quality fertilizer in the spring, adding mulch and installing bird netting I haven't done anything else to get the amazing results we've had. FWIW: Last year we used cheap bird netting from Amazon and I found it incredibly hard to work with. This year I'm going to splurge and get some high quality netting from American netting. This netting comes highly recommended on the growing fruit forum so I'm pretty certain it will be easy to work with and last for quite some time. This post is making me hungry. Time for blueberry pancakes!